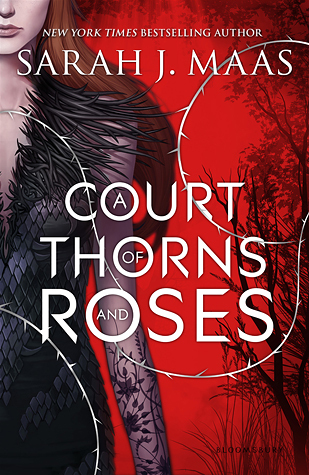 A Court of Thorns and Roses
by
Sarah J. Maas
My rating:
5 of 5 stars
This review may be a tiny bit biased.. 
Sarah J. Maas
has been one of my favorite authors ever since I picked up
Throne of Glass
. I adore her writing style, her unique way with words and of course the fact that she has a knack for coming up with kickass heroines!
A Court of Thorns and Roses
ticks all these boxes and delfs into a story involving Fea as well as some 'fairytail' aspects which we are all familiar with. I love books surrounding fae.. No really, I have a very special place for those and if you look through my fave list, you will spot 5 of them already! *insert girly sigh here*
The good part of those is that there are a lot out there. The lesser part, is that this abundance can make these feel regurgitated. ACOTAR is most definitely not one of those...
The story begins with Feyre
who manages to get herself in a very tight spot when she kills a wolf in the woods to survive the barren winter with her family. The wolf is not just a wolf, no it's a Faerie wolf.